Omni Block Projects
There are over 800 Omni Block buildings in twelve states all around the U.S. This number is constantly increasing. Omni Block is well-suited for commercial construction but during the building boon or the 90′s and early 2000′s, a number of residential builders in the greater southwest built hundreds of energy efficient, sustainable, and low-maintenance homes for their clientele. The photographs below are intended to provide an overview of the design flexibility when using Omni Block. A recently constructed building was built in Maryland, which has one of the strictest energy codes in the country.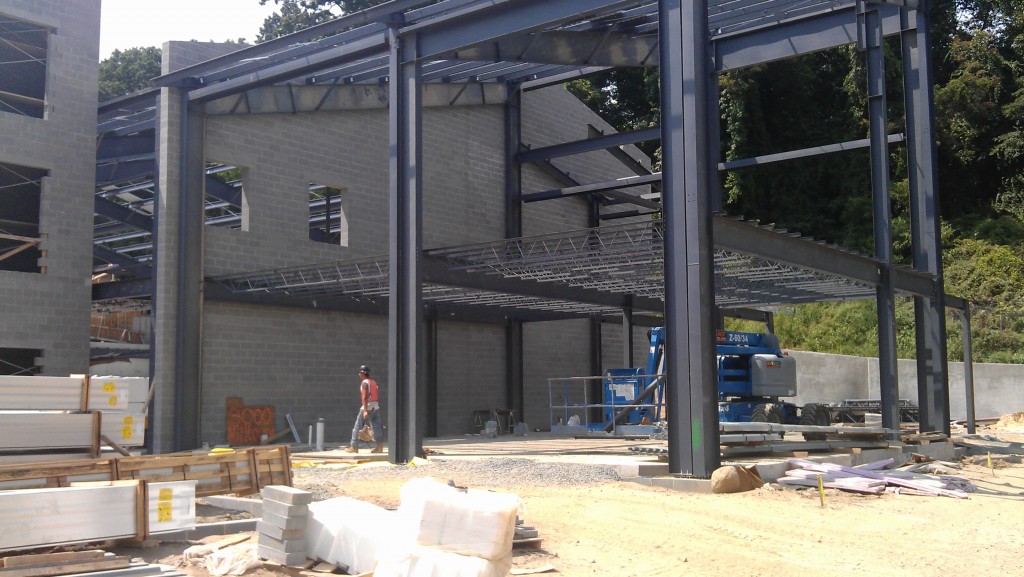 Ellicot City, MD recreational center utilizing 12″ Omni Block under construction July 2012.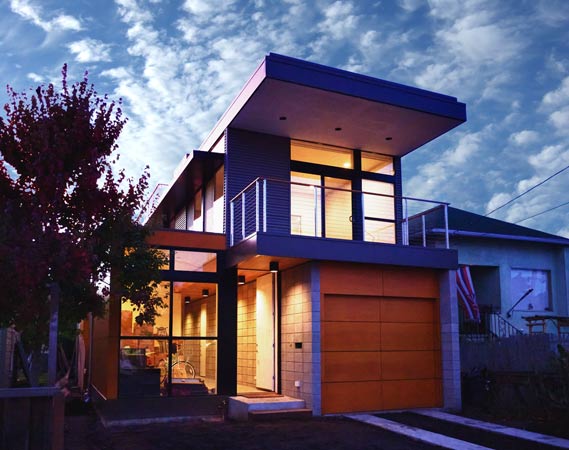 Completed in January 2012, this project in northern California utilized exposed Omni Block for both the exterior side as well as "bringing the exterior into the interior."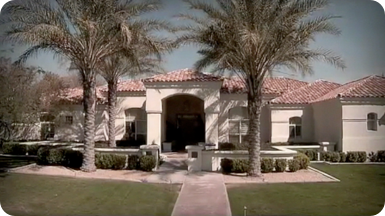 A Mediterranean style home built in 1995 that has remained as pristine as when it was built. This photo was taken in 2008. The home has never been repainted. Omni Block was selected for durability, the promise of thermal efficiency (it was the 3rd Omni Block home ever built) and its sound abatement properties. The home sits in Paradise Valley, Arizona at the corner of Lincoln and 40th Streets, which is a heavily traveled through fare. It has more than lived up to the homeowner's expectations.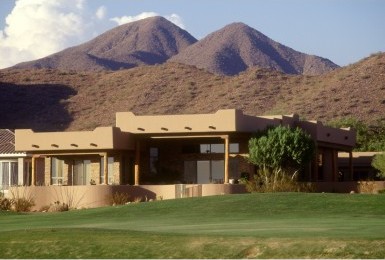 This home sits perched in Scottsdale, Arizona with a beautiful view of the City of Phoenix. It is built on land that was formerly part of Frank Lloyd Wright's property "Talesin West". Along with the magnificent views, also comes a total western exposure. The 18th green of Ancala Country Club is to the right and just out of this photograph's range. In 1993 the homeowners approached the builder, who lived in a wood frame constructed home situated down the street on the 18th tee, to build them a custom home. Well, they fell in love with the builder's floor plan and convinced him to build them virtually the exact same floor plan as the one that the builder was living in. He proceeded to design them a home with an identical floor plan but with significant elevation changes, so no one could recognize the two custom homes as being remotely similar. So, the home was built and to this day the Omni Block home that has the same exposure, the same windows and doors, the same HVAC system, and even the same builder consistently uses 40% LESS heating and cooling energy than the wood frame home down the street.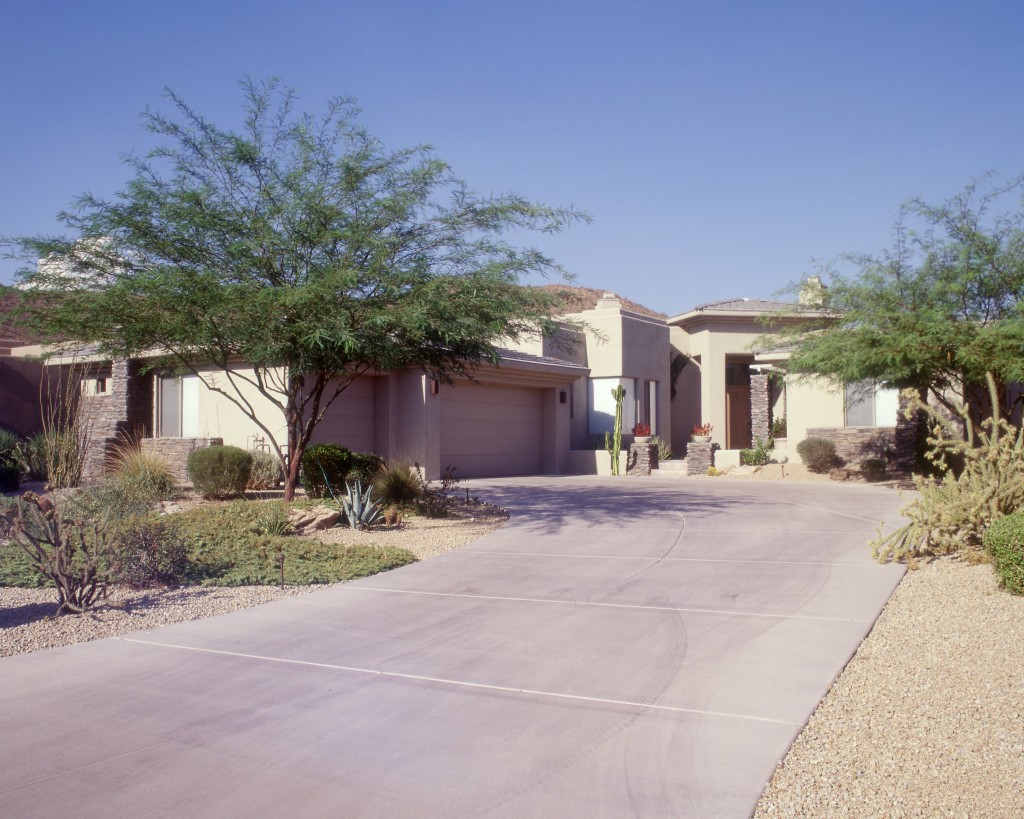 A more contemporary style home that incorporated indigenous stone accent elements into the architecture. Notice the "butt glaze" glass feature, which required a masonry lintel above. This home was built in 2002 by a builder that proved that Omni Block could be built for the same cost as 2×6 woodframing and stucco. Even though Omni Block was a little more than the woodframing, the reduction of HVAC tonnage in the Omni Block home resulted in enough savings to off-set the additional Omni Block cost. He was quoted as saying, "Where else can you have the Cadillac for the price of the Chevy."