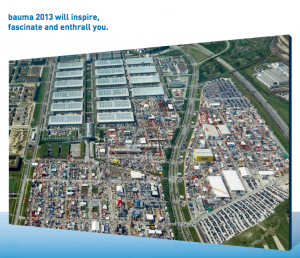 Along with our business partner Besser Company, Omni Block is set to exhibit in Munich April 15th through the 21st. BAUMA is the largest construction show in the world.
"We plan to meet several interested groups from at least 7 different countries with the intent to set-up international distributors," said Denny Miller, President of Omni Block. He went on to say, "Besser has existing business relationships with numerous block plants in several countries that have expressed substantial interest in manufacturing and marketing Omni Block."
Download the BAUMA app to see who is exhibiting and where our (Besser) booth will be located.