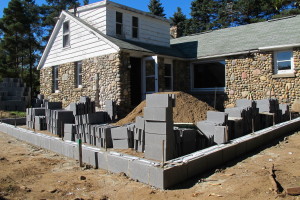 Tim Capaldi of Capaldi Building in Birmingham, MI has started the first Omni Block project in Michigan. It is an addition to his own home.
Tim looks to build other homes with Omni Block and wanted to get some hands on experience before he recommended it to his clients.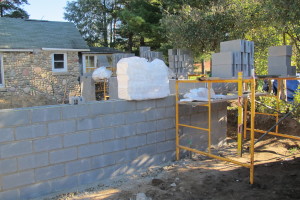 As you can see below, he obviously works on his clients' projects before his own. He will no doubt finish the addition this spring. Tim can be reached at 248-789-1359.