Omni Block split face was selected by the Prescott, AZ Community Church. The chapel/administrative building is adjacent to a well-traveled roadway so in addition to the insulative qualities of Omni Block, sound abatement was also key factor. This was the first time using Omni Block by both Paul Lutz, owner of the general contracting firm of Ravencrest Builders and Bill Laipple, owner of Laipple Construction, the mason on the project. Paul and Bill were very pleased at how easily the block was laid and the inserts installed. Bill was initially concerned about the production (amount of block laid) of his masonry crew laying Omni Block versus standard concrete block. He now believes, "there is not a noticeable difference between the two."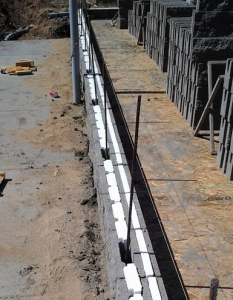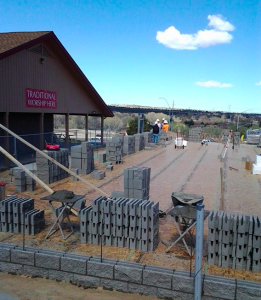 These photos show the uniformity of the block and that it is stocked the same as regular CMU. Vertical rebar was "typical" which is one #5 every 48″ on center and around all windows and doors.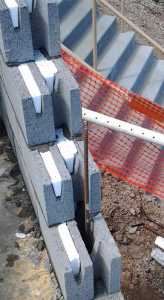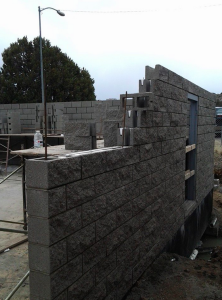 The EPS foam inserts overlap so that there is not a direct thermal bridge from the exterior to the interior of the wall assembly.