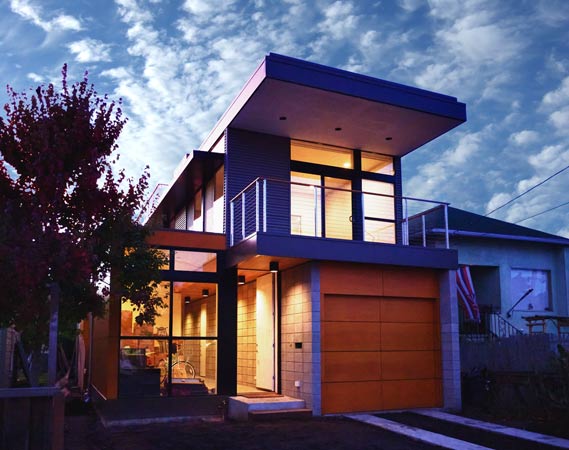 If you are into the clean lines of modernistic architecture, close to "net zero" energy strategies, and economical construction, then Simpatico Homes of northern California is right up your alley.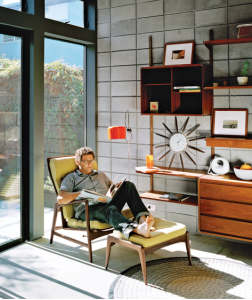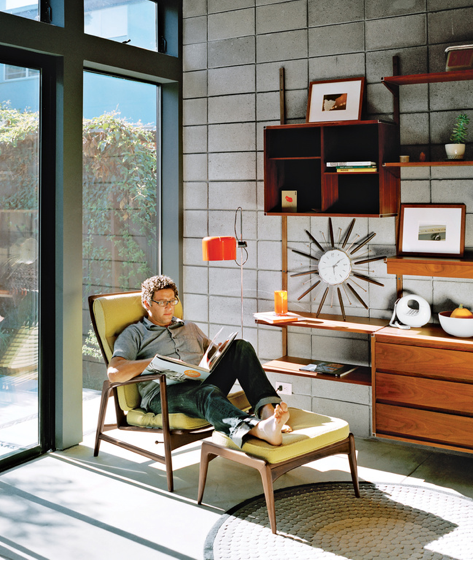 Homeowner, Seth Krubiner is shown relaxing in his modular home space. Notice the exposed natural beauty of Omni Block installed in a "stack bond" pattern. The mason "tooled the joints" approximately 1″ deep to make the block pattern more pronounced. For the complete Dwell Magazine article and pictorial, please visit http://www.dwell.com/green/article/eichler-inspired-modular-home-california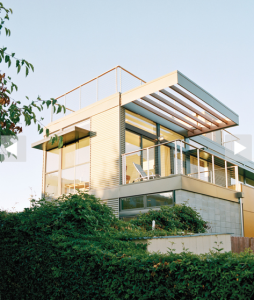 Not that long ago, renown architect, Robert Swatt, a principal at Swatt|Miers 
Architects based in Emeryville, California contacted Denny Miller of Omni Block and began his extensive evaluation of Omni Block's insulated concrete block system. Swatt's goal was to have the lower portion built on-site and then install the modular second floor with pre-fab components.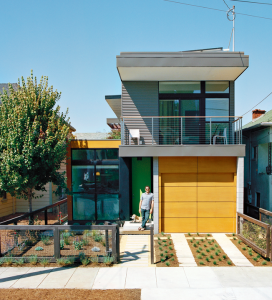 Simpatico, which is also run by architect Steven Stept of Swatt | Miers, places a strong emphasis on affordability, which, in the oft-pricey realm of prefab housing, is something they are able to achieve via the careful sourcing of materials.