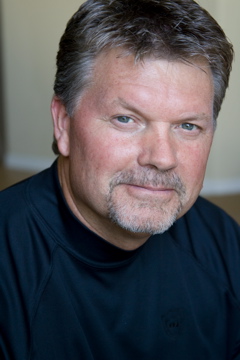 Denny Miller
President and CEO
Denny has a passion to create, continually improve, and basically "do the right thing". He believes the masonry industry has a bright future and that Omni Block will play a significant role in that future. In the past, building codes have unintentionally favored lightweight construction but the newer codes are gradually reducing this favoritism and has opened the door to build economical buildings better with more advanced building systems, which includes Omni Block.
Denny grew up in a small Iowa town, played college baseball at Arizona State University, then finished his playing days in the San Francisco Giant's baseball organization. Soon thereafter, he found himself trading 30-year United States Treasury Bonds for himself on the trading floor of Chicago Board of Trade. After more than a decade of successful, but stressful, trading, Denny noticed that lumber pricing doubled in 6 months, continued to be highly volatile while the quality was diminishing. Denny felt that the future of construction was going to be with a superior building material and a form of concrete block was that material. He started designing a product that could be easily manufactured, installed, engineered, but would not limit the creative and ingenious designs from architectural professionals. Obviously, another required component was the energy efficiency of the product. After numerous attempts, Omni Block was invented.
Denny has served as the Residential Committee chairperson of the Arizona Masonry Guild, a non-profit association. Denny also volunteered his time and originally authored the City of Scottsdale's Green Building Program in 1996, still in use today. Green building is now commonplace and most codes include a green building element, but back in 1996, green building was very new. Denny pioneered green building in Scottsdale and the surrounding Phoenix metro area.
Although there is no "perfect" building system, Denny believes that Omni Block is a superior solution when all aspects of what a building system should provide are considered. Omni block is completely structural, easy-to-install, does not limit design, is energy efficient, and reduces the amount of building materials that other systems still require. The most sustainable approach is to limit material usage, so if you can eliminate the use of many materials, you accomplish two things, sustainability, and cost reduction.
Omni Block has expanded into the Mérida and Los Cabos, México. The first LEED certified private residence in the Yucatán is due to be completed in June of 2016. Denny was there supervising and demonstrating how Omni Block is installed, but also how the use of Omni Block technology will change the way residential buildings are constructed, more efficiently, using less materials and less time. Omni Block is now available throughout Canada as well.
The core ideas of Omni Block are consistent with those of Indian Chief Seattle, who once said "We did not inherit the earth from our forefathers. We are borrowing it from our children."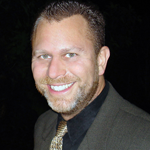 Ed Weinmann
VP of Operations
Detail minded and tenacious with a zero tolerance for failure, Ed sought out Omni Block in 2006. Ed was looking for a new product and company to grow and bring global. His personal conviction, goal, and passion to make a positive impact on society and the world at large led him through a series of product and service industries, ultimately to Omni Block.
Ed's years of experience in developing businesses began as a fifteen-year-old when he opened his first sales and services based corporation in a small New Jersey town on the edge of the Jersey Shore.
A multidimensional character, Ed embarked on a successful career in health care, adding significant value and growth to over a dozen different health care clinics of varying practice disciplines in five mid-Atlantic states.
Perhaps it was through pure serendipity, Ed was introduced to the category of new masonry inventions that would later be called "Integrally Insulated Masonry". No one knows why any person becomes passionate about a product, service, or business. But something clicked for Ed when he considered the implications that sustainable building products, that are highly energy efficient, would have on the world and society at large.
In October of 2006 (while living in South Florida) he researched many different insulated building blocks and found the Omni Block website. After a thorough review of Omni Block, Ed determined that of all the products on the market this was undoubtedly the best and most sensible sustainable building block. Ed picked up the phone and basically "cold-called" Denny Miller, the founder and owner of Omni Block. The rest, is history in the making.
After almost 3 years in Florida, when the real estate market took a devastating hit and Ed had begun to market Omni Block, he moved back to Virginia. Ed licensed the first manufacturer of Omni Block in Maryland, then New England, the Carolinas, and Georgia. While production began modestly, it was enough to start a trend of design and construction with Omni Block in three countries, over 30 US States, and all seven climate zones.
Ed continues his unique business relationship with Denny Miller as an independent contractor to Omni Block acting as its essential director of operations. Ed continues his endeavors with Omni Block while also independently contracting to other masonry manufacturers. He is very driven and enjoys work and productivity, even if it seems excessive at times.
While cell phones have replaced rotary dialed phones stuck to a wall, and LED televisions have long replaced tube TV's, Ed believes that Omni Block will become the common building block replacing standard CMU over time.
Ed borrowed a motto from a college friend as his own mantra for work: If it is to be- it is up to me!
Since joining Omni Block, Ed has become the trusted masonry advisor to many of the top architecture firms from Baltimore, Washington DC, and Northern Virginia.  He is on the board of directors of the Baltimore chapter of CSI and is an active member on multiple committees of the Baltimore AIA, BIA, USGBC-NCR, USGBC-MD, and the Association of American Landscape Architects. Ed is a published writer and subject matter expert on high performance masonry.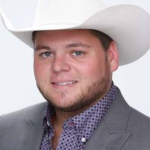 Brett Grier
Texas Regional Director
Brett has been involved in real estate and construction since childhood, helping his father, who was a custom home builder.
Brett put himself through college at Tarleton State University in Stephenville, Texas by attaining a management position with a pool construction and service company. Brett graduated college with a Bachelor of Business Administration and decided to pursue a career in real estate and construction. He immediately obtained his real estate license and began work at Clark Real Estate Group. While exhibiting at the National Finals Rodeo showcasing Texas investment/ranch properties in Las Vegas, Brett was introduced to Denny Miller and what was a brief meeting ultimately caused Brett to conduct his own independent research on insulated wall systems. He determined that Omni Block just made sense and believes, "The Omni Block wall system overcomes every issue that other insulated wall systems do not address".
Brett joined the Omni Block team as the Texas Regional Director in mid-January 2014. He educated and sold an owner-builder and completed his first large Omni Block project a month and a half later. There have been multiple other projects since then. Since he lives in tornado alley, he is striving to provide a better, safer, more comfortable, and affordable structure for residents and business owners all over the great State of Texas. He is uniquely positioned, due to his involvement in many different real estate projects, as well as, his "hands on" experience in construction. Brett can easily communicate the advantages that Omni Block provides both physically and monetarily. He is dedicated as a professional to help others understand there is a better option when building and very importantly, building green doesn't have to be a hassle or expensive. Several of his clients have spent thousands of dollars on expensive spray foam, solar energy, wind energy and many other things to try and save money on their utilities. Brett can demonstrate that no wall system provides a return on investment immediately like Omni Block does.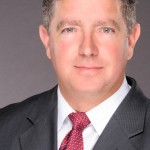 Robert Paravia
Nevada Regional Director
Robert was born and raised in Nevada and loves the outdoors. He has 25 years of operations and sales experience with a hands-on approach. Robert has a MBA from Madison University. He has past experience as a project manager in the development and sales of software for International Game Technology, (IGT) and the Brunswick Corporation. Robert's passion and belief is Omni Block wall system is superior to any other wall system and will be evident in your project from the start.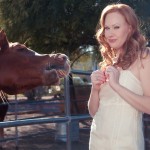 Erika Minks
Arizona Regional Director
Erika Minks is a Scottsdale native who grew up in block home. Growing up her favorite TV shows were "This Old House" and "Yankee Workshop". Early on she could appreciate the difference of quality construction in homes. Erika received her degree in Interior Design from Scottsdale Community College in 2003. After working a year for a design firm, Erika shifted her focus to kitchen design and joined Omni Cabinets in 2004. When Erika would go out to jobsites to measure houses for cabinets, the interior walls and roofs were framed, but she noticed there was always a significant temperature difference between the wood framed houses and the Omni Block houses. The Omni Block houses were much cooler in the summer and warmer in the winter than the wood framed houses in the same stage of construction. Erika could be heard saying, "It kills me to see people building these million dollar houses out of termite food." and "Why would you want to live in a house that you can bust through an exterior wall with a baseball bat?"
With her 13 years of experience in the building industry Erika's Interior Design talents mesh with the practical and energy efficient design of Omni Block. She understands the entire home system from structural integrity to the decorative finishes. As a designer she sees the whole project concept and how Omni Block removes design barriers because it is a complete wall system. Omni Block can be left exposed in its raw state (grey or with an integral color), without paint or plaster or as a finished product that looks just like drywall and paint. Omni Block buildings are constructed with less building materials, reduce energy costs without sacrificing comfort and greatly reduces builder callbacks due to its natural durability.