About Us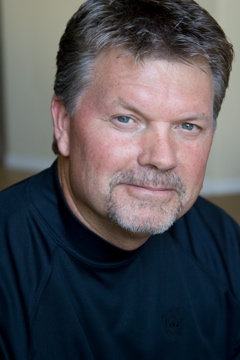 Denny Miller – President and CEO

Denny has a passion to create, continually improve, and basically "do the right thing". He believes the masonry industry has a bright future and that Omni Block will play a significant role in that future. In the past, building codes have unintentionally favored lightweight construction but the newer codes are gradually reducing this favoritism and has opened the door for better, more advanced building systems, which includes Omni Block.

Denny grew up in a small Iowa town, played college baseball at Arizona State University, then finished his playing days in the San Francisco Giant's baseball organization. Soon thereafter, he found himself trading 30-year United States Treasury Bonds for himself on the trading floor of Chicago Board of Trade. After more than a decade of successful, but stressful, trading, Denny found himself involved in masonry construction in Arizona. Lumber pricing was volatile and steadily climbing, while the quality was diminishing. Denny felt that the future of construction was going to be with a superior building material and concrete block was that material. He started designing a product that could be easily manufactured, installed, engineered, but would not limit the creative and ingenious designs from architectural professionals. Obviously, another required component was the energy efficiency of the product. After numerous attempts, Omni Block was invented.

Denny has served as the Residential Committee chairperson of the Arizona Masonry Guild, a non-profit association. Denny also volunteered his time and originally authored the City of Scottsdale's Green Building Program in 1996, still in use today. Green building is now commonplace and most codes include a green building element, but back in 1996, green building was very new. Denny pioneered green building in Scottsdale and the surrounding Phoenix metro area.

Although there is no "perfect" building system, Denny believes that Omni Block is a superior solution when all aspects of what a building system should provide are considered. Omni block is completely structural, easy-to-install, does not limit design, is energy efficient, and reduces the amount of building materials that other systems still require. The most sustainable approach is to limit material usage, so if you can eliminate the use of many materials, you accomplish two things, sustainability, and cost reduction. You can routinely hear Denny refer to Omni Block as a high-tech product in an earthy sort of way.

Omni Block has expanded into the Mérida, México (Yucatán). The first LEED certified private residence has started (January). Denny was there supervising and demonstrating how Omni Block is installed, but also how the use of Omni Block technology will change the way residential buildings are constructed, more efficiently, using less materials and less time.

The core ideas of Omni Block are consistent with those of Indian Chief Seattle, who once said "We did not inherit the earth from our forefathers. We are borrowing it from our children."
Ed Weinmann
Vice President of Operations

Detail minded and tenacious with zero tolerance for failure. Ed joined Omni Block in 2006 and is headquartered in Baltimore. His years of experience in developing businesses are serving Omni Block well, as we seek to expand our distribution network to cover the U.S. by the end of 2015.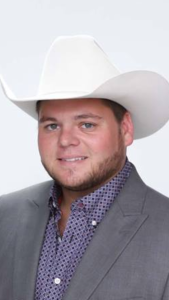 Brett Grier
Texas Regional Director

Brett has been involved in real estate and construction since childhood, helping his father, who was a custom home builder.

Brett put himself through college at Tarleton State University in Stephenville, Texas by attaining a management position with a pool construction and service company. Brett graduated college with a Bachelor of Business Administration and decided to pursue a career in real estate and construction. He immediately obtained his real estate license and began work at Clark Real Estate Group. While exhibiting at the National Finals Rodeo showcasing Texas investment/ranch properties in Las Vegas, Brett was introduced to Denny Miller and what was a brief meeting ultimately caused Brett to conduct his own independent research on insulated wall systems. He determined that Omni Block just made sense and believes, "The Omni Block wall system overcomes every issue that other insulated wall systems do not address".

Brett joined the Omni Block team as the Texas Regional Director in mid-January 2014. He educated and sold an owner-builder and completed his first large Omni Block project a month and a half later. There have been multiple other projects since then. Since he lives in tornado alley, he is striving to provide a better, safer, more comfortable, and affordable structure for residents and business owners all over the great State of Texas. He is uniquely positioned, due to his involvement in many different real estate projects, as well as, his "hands on" experience in construction. Brett can easily communicate the advantages that Omni Block provides both physically and monetarily. He is dedicated as a professional to help others understand there is a better option when building and very importantly, building green doesn't have to be a hassle or expensive. Several of his clients have spent thousands of dollars on expensive spray foam, solar energy, wind energy and many other things to try and save money on their utilities. Brett can demonstrate that no wall system provides a return on investment immediately like Omni Block does.