About Us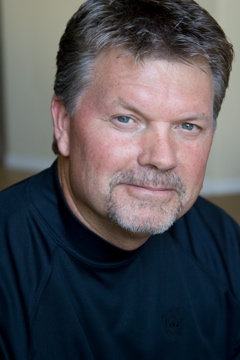 Denny Miller – President and CEO

With a passion to create and a belief in the K.I.S.S. principle (keep it simple smarty), Denny invented and patented Omni Block in 2003 and patent-pending 2013.

Denny grew up in a small Iowa town, played college baseball at Arizona State University, then finished his playing days in the San Francisco Giant's baseball organization. Soon thereafter, he found himself trading U.S. 30-year Treasury Bonds for himself on the trading floor of Chicago Board of Trade. After more than a decade of successful, but stressful, trading, Denny found himself involved in masonry construction in Arizona. Lumber pricing was volatile and steadily climbing, while the quality was diminishing. Denny felt that the future of construction was going to be with a superior building material and concrete block was that material. He started designing a product that could be easily manufactured, installed, engineered, but could not limit the creative and ingenious designs from architectural professionals. Obviously, another required component was the energy efficiency of the product. After numerous attempts, Omni Block was invented.

Denny has served as the Residential Committee chairperson of the Arizona Masonry Guild, a non-profit association. Denny also volunteered his time and originally authored the City of Scottsdale's Green Building Program in 1996. Today, green building is commonplace and most codes include some sort of green building element, but back in 1996, green building was very new. Denny pioneered green building in Scottsdale and the surrounding Phoenix metro area.

Although there is no "perfect" building system, Denny believes that Omni Block is superior when all aspects of what a building system needs to provide. It is completely structural, easy-to-install, does limit design, is energy efficient, and reduces the amount of building materials that other systems still require. The most sustainable approach is to not use any materials, so if you can limit the use of these other materials, you accomplish two things, sustainability, and cost reduction. Some have said that, "Omni Block is a high-tech product in an earthy sort of way." The core ideas of Omni Block are consistent with those of Indian Chief Seattle, who once said "We did not inherit the earth from our forefathers. We are borrowing it from our children."
Ed Weinmann
Vice President of Operations
Detail minded and tenacious with a zero tolerance for failure, Ed joined Omni Block in 2006 and is propelling our distributorship along the Mid-Atlantic and Mid-West regions. His years of experience in developing businesses are serving Omni Block well, as we seek to expand our distribution network to cover the U.S. by the end of 2012.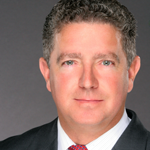 Robert Paravia
Direct Sales
With an MBA from Madison University under his belt and over 25 years experience in operations and management, Robert is well versed in managing our business details and in maximizing the successful relationships with our business partners.