BENGOCHEA RESIDENCE – MODERN – EXPOSED BLOCK BOTH SIDES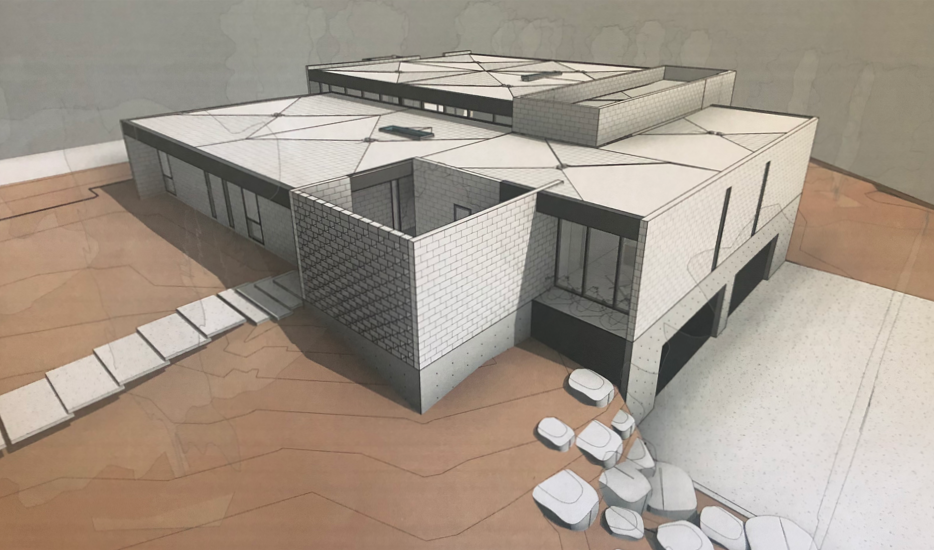 Rendering shows front right perspective of the residence.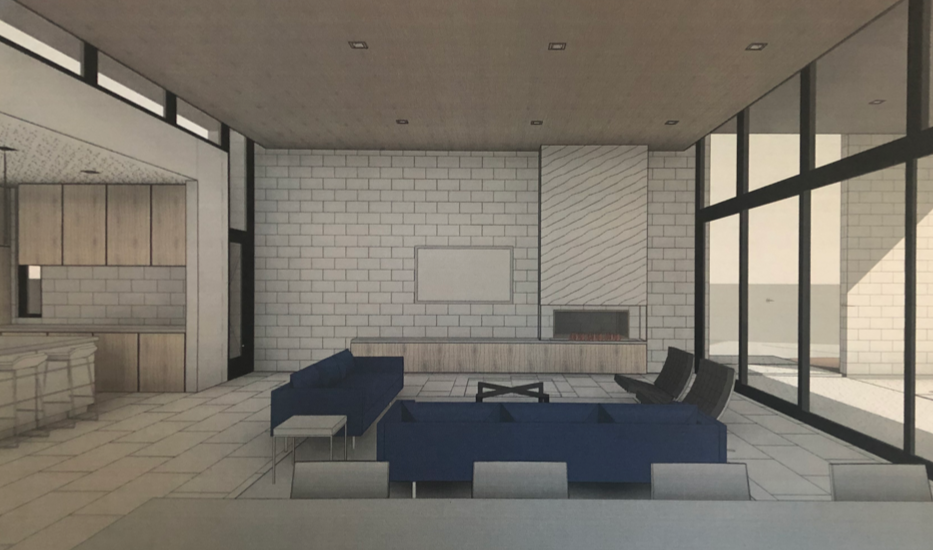 Exposed interior walls throughout the home.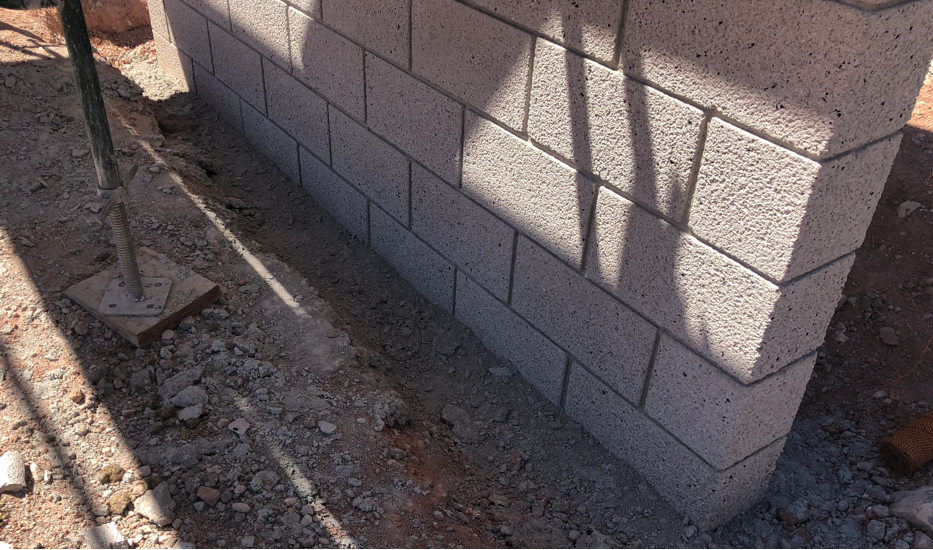 The exterior exposed block finish is "shot blast" at the manufacturer, which results in a semi-course surface that reveals the aggregate within the block. Shot blast shown in photos above and below.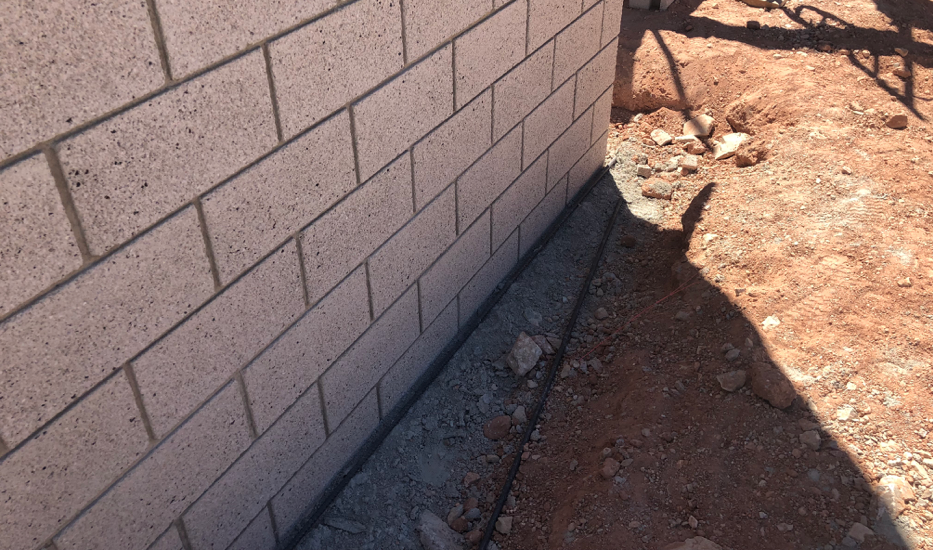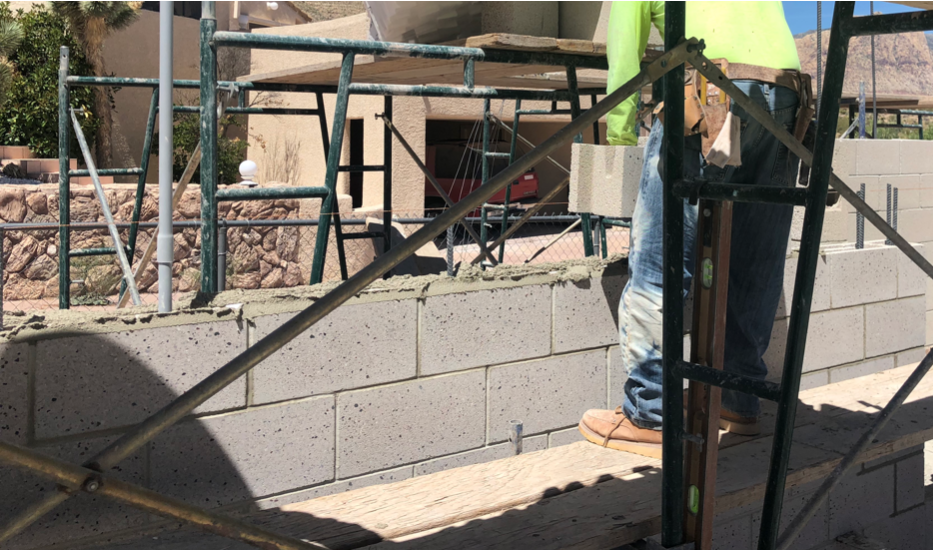 The interior finish is a ground face or burnished treatment that provides a very smooth surface that shows the individuality of block aggregate content. Burnished shown in photos above and below.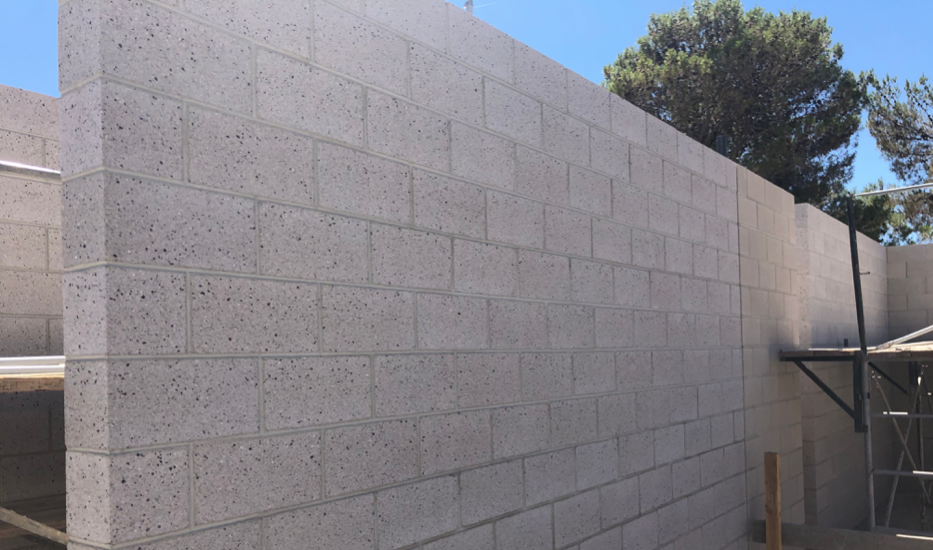 ARCHITECT
HOOGLAND ARCHITECTURE, LTD
6280 S. VALLEY VIEW BOULEVARD, SUITE 742
LAS VEGAS, NV 89118
702-541-6033
CONTACT: HENRY CJ HOOGLAND, AIA
MASONRY CONTRACTOR
KEYSTONE ENTERPRISES
4348 E ALEXANDER ROAD
LAS VEGAS, NV 89115
702-296-9179
CONTACT: THOR STEWART
STRUCTURAL ENGINEER
VECTOR ENGINEERING
651 WEST GALENA PARK BOULEVARD, SUITE 101
DRAPER, UT 84020
801-990-1775
CONTACT: RUSSELL IRION
BLOCK MANUFACTURER
CIND-R-LITE BLOCK
4745 E MITCHELL STREET
NORTH LAS VEGAS, NV 89081
702-651-1550
CONTACT: CHRIS ATKINSON
MECHANICAL
NEVCO AIR CONDITIONING & SHEET METAL INC.
3640 SIRIUS AVENUE
LAS VEGAS, NV 89102
702-362-9878
CONTACT: DANNY PARROTT
CONTRACTOR
BENTAR DEVELOPMENT
3030 SOUTH DURANGO DRIVE
LAS VEGAS, NV 89117
702-366-1605
CONTACT: AMADOR BENGOCHEA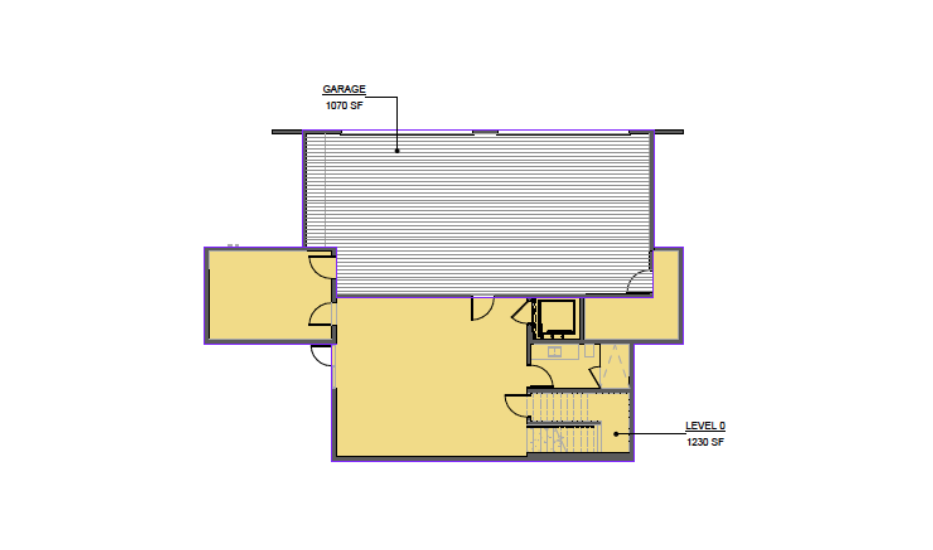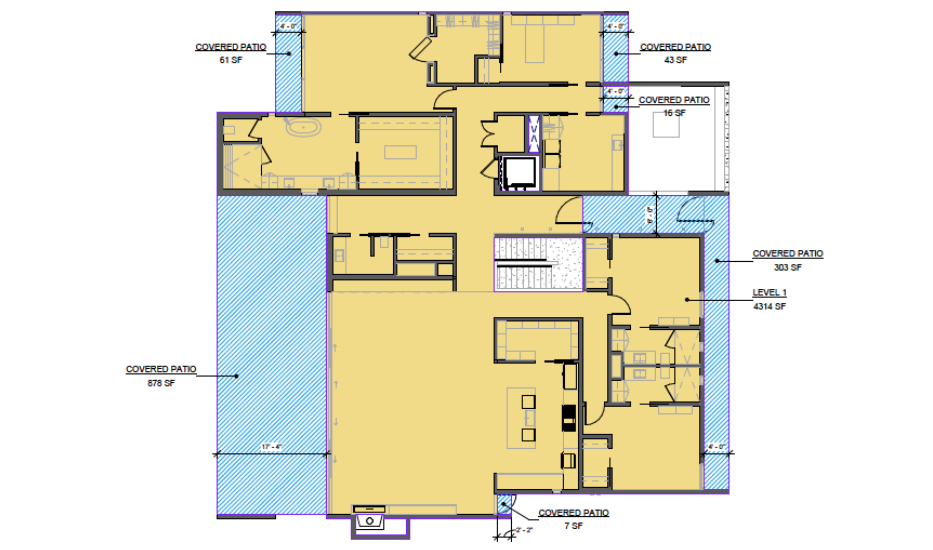 INTERIOR CONSTRUCTION VIEWS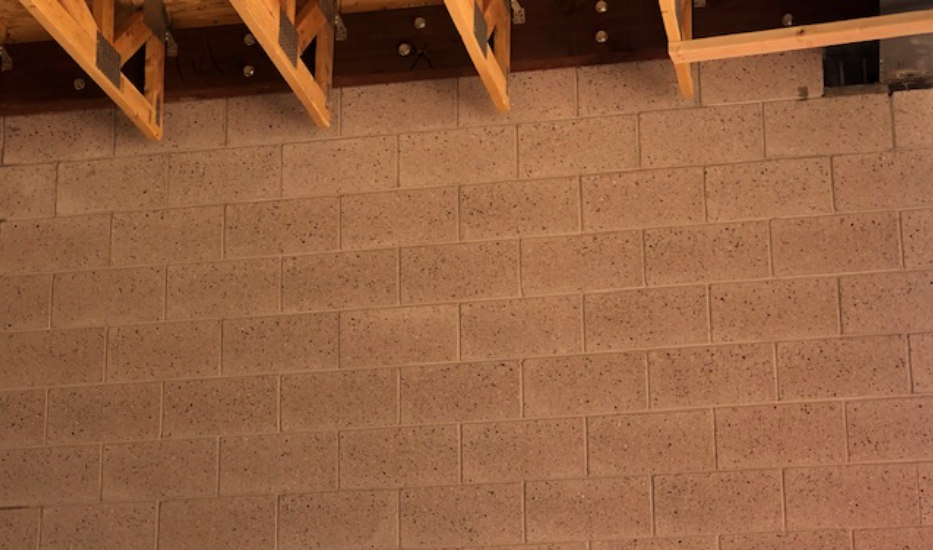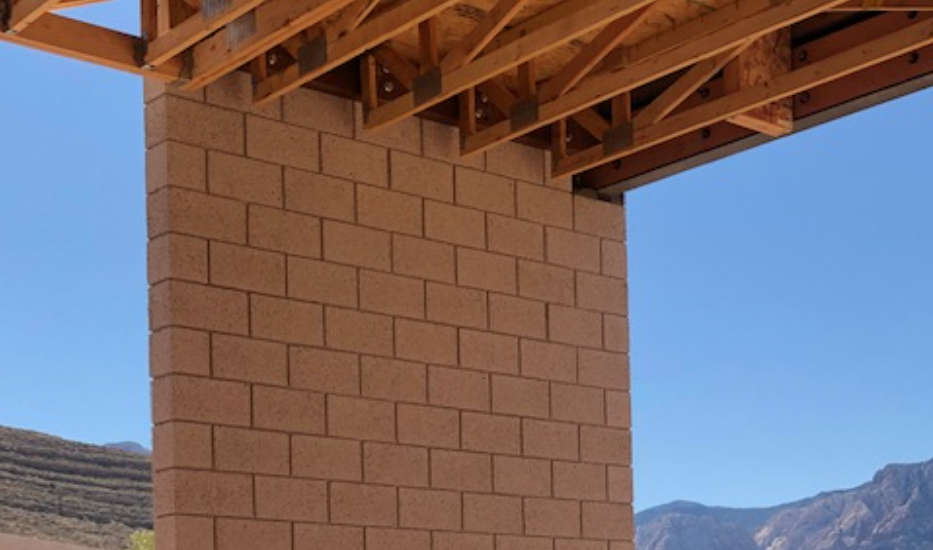 ITS IN THE DETAILS
The architect masterfully designed the entire building on block bond (8″ increments). Notice the uniformity of each jamb requiring no cuts.
The electrical box installation is precisely cut resulting in a professional finish.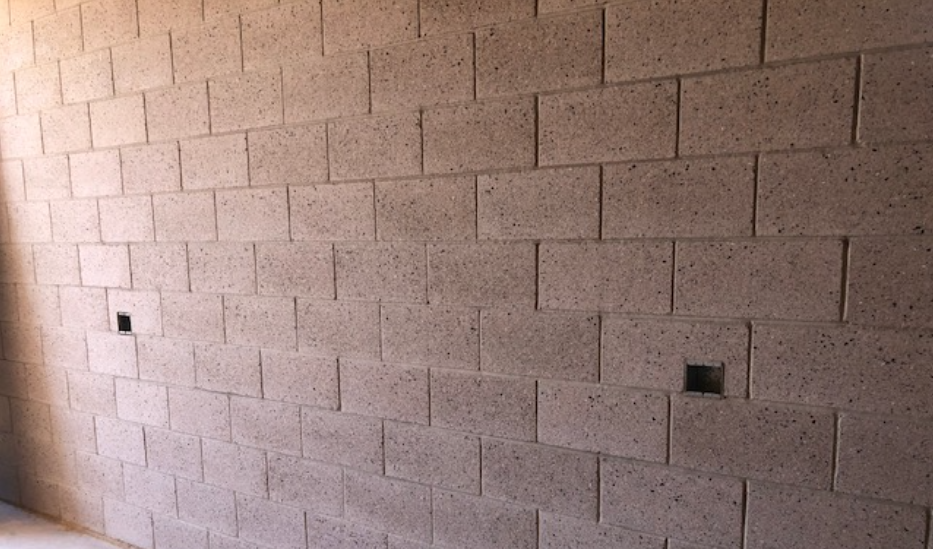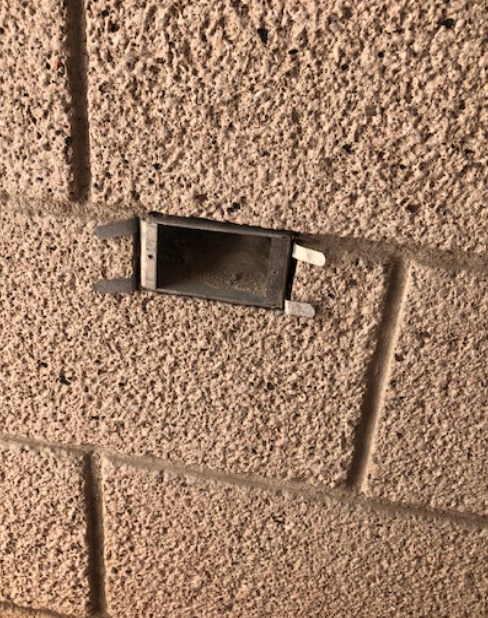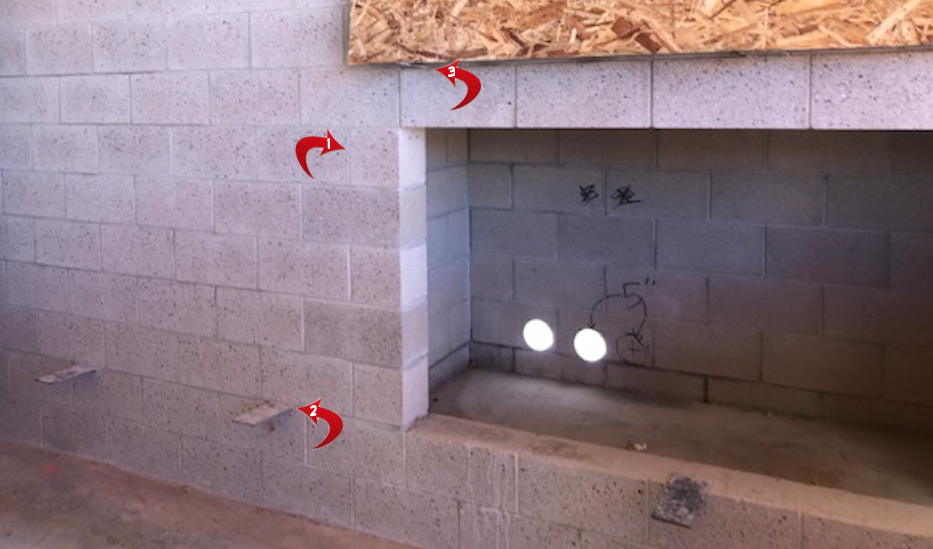 Arrow 1 shows the consistency of the block dimensions, including around and above the fireplace.
Arrows 2 and 3 illustrate where brackets are solidly embedded into the block so that heavy floating shelving can be securely installed below and above the fireplace. The wood piece above the fireplace is temporarily placed.
At the back of the fireplace, the block is cored to allow for venting and gas lines.
EXTERIOR CONSTRUCTION VIEWS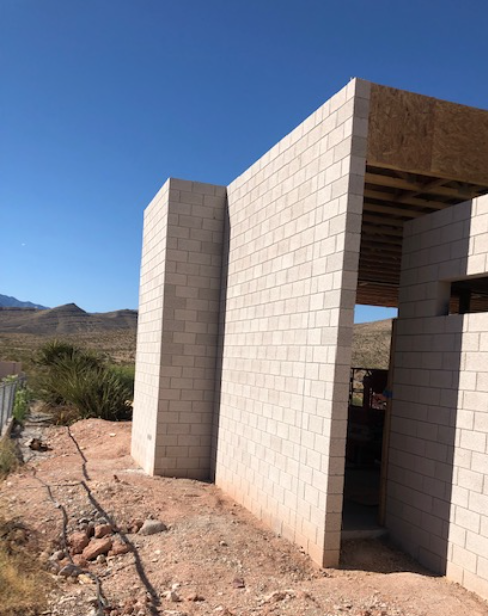 There is no seam from where the top of stem wall ends and the house begins. Frank Lloyd Wright coined this treatment "organic architecture".