Spanish Colonial – Pappas Residence – Tempe, Arizona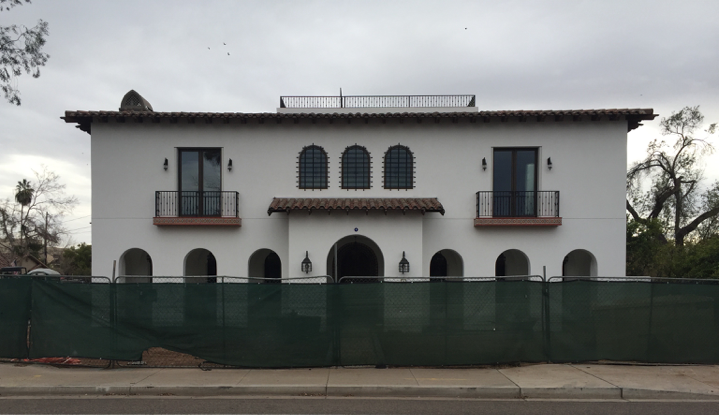 Currently Under Construction 2017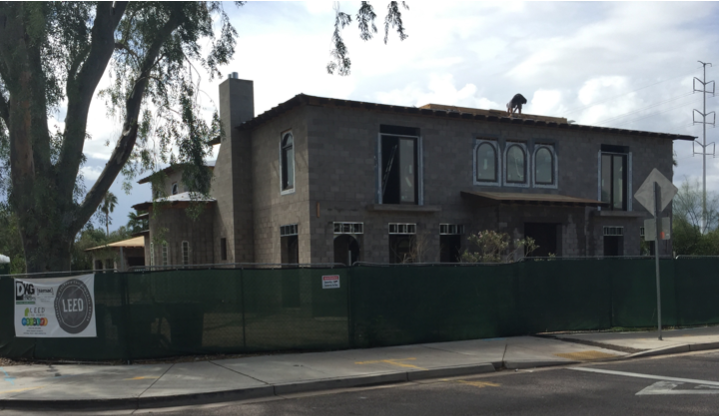 Notice the LEED banner because LEED certifier Clint Basham with DKG urban concepts, LLC has said, "We are targeting LEED Platinum. It would be the first in Tempe and possibly the highest rated in the country. I'll keep you informed of the specifics as we get certified".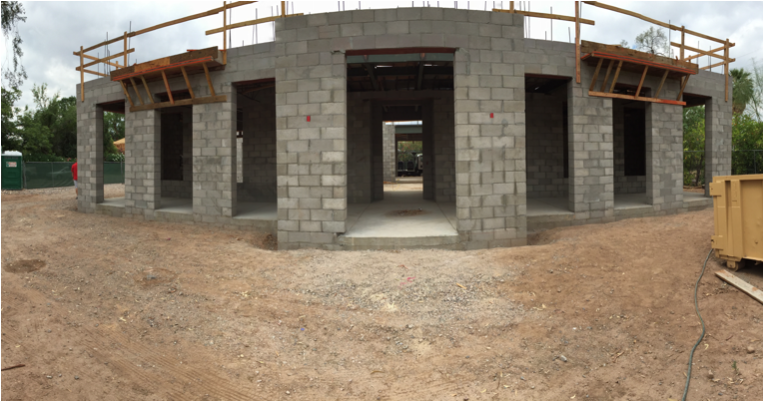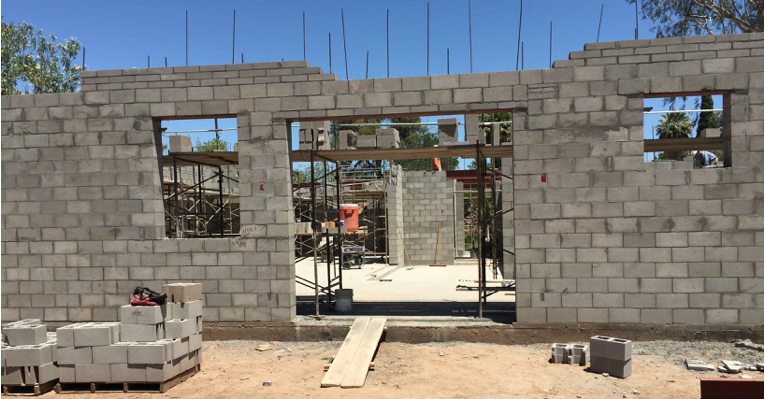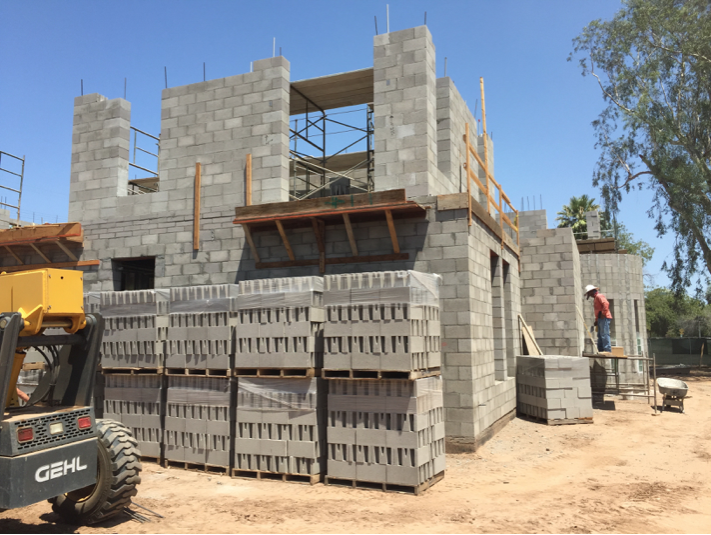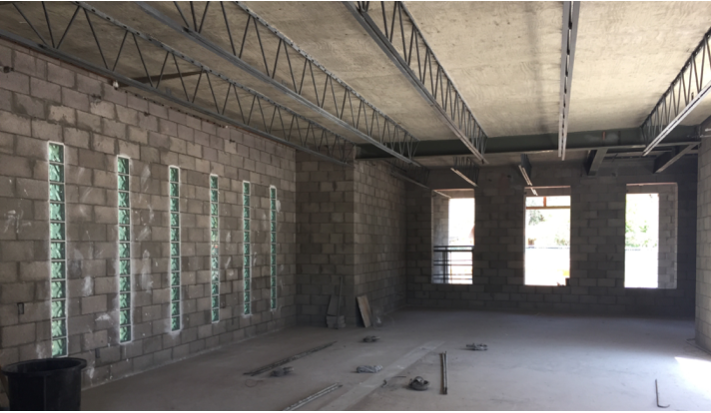 The photo shows the Hambro Flooring System, which is a light gauge floor joist that supports a lightweight concrete floor.
The photo to the left show a corner using 12″ Omni Block that has 4 layers of block (thermal mass) and three layers of insulation. It is easy to see that the short insulation inserts also protect the vertical mortar joints and since all three of the inserts are taller than the block; the horizontal mortar joints are thermally protected as well. Notice that the vertical rebar cell is protected by two layers of insulation.
Architect: Norris Architecture 480-734-7711
Builder: DKG urban concepts, LLC 602-370-8925
Mason: Heser Masonry 602-944-8984